Tribute to a dad. I just have to give a little shout out to this guy. I often find myself pondering over how lucky I am to be married to a wonderful, loving, smart guy. I couldn't ask for a better husband, and Mack couldn't ask for a better Dad. Watching him interact with Mack melts my heart every time. Thanks Deej. You're everything to me.
March 26th
By request (I guess we could technically say this is a tribute to Em over at
Sissy Jupe
).
March 27th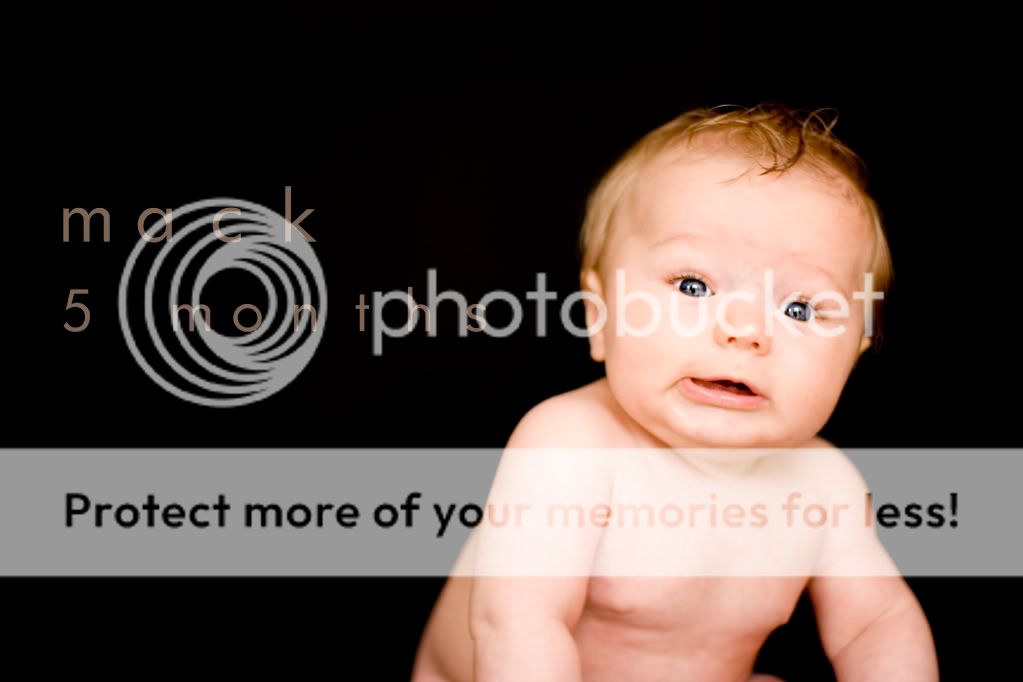 Dear Mack,
I can't believe you are 5 months old. You brought so much love and joy into my life, I cannot imagine living without that. I want to remember you forever just the way you are right now. I love how you smile at every thing around you. I love how you laugh when my hair brushes your face as I kiss you goodnight. I love how much energy and effort you put into discovering your toys. I love how you bury your head in my shoulder and rub your eyes with the backs of your hands when you're tired. I love how you try to talk as you eat your veggies, and end up spraying food all over the kitchen. I love those little clenched hands and kicking feet. I love how you jump at new noises, and cuddle up to me when you're scared. I love that you are totally devoted to me right now (I know that will end, so I'm taking it all in). I love how you make me better, happier, and more complete. I love you.
Love, Mommy.
p.s. ten years from now, I hope you'll notice your first tooth. :)

A tribute to two newborns:
March 28th
To see more, click
here
.
March 29th
And for more of this little girl, click
here
.
March 30th
A daffodil's morning salute to the sun. Captured at a stop light on the way to the gym. First bloom I've seen this season. Hi little guy. Please stay.
March 31st
finger puppets (idea totally stolen from
Kristen
, thanks for the inspiration!)...
April 1st
...for this little guy.
Meet my nephew Aaron and his incredible parents. They are truly amazing. Aaron was born with profound hearing loss. Yesterday he became the first child in Utah to receive a bilateral cochlear implant. Thanks to two very diligent parents, at one year of age, he has learned 25 signs to communicate with his parents. He will use those signs to communicate his needs for the next 22 days before the cochlear implants are activated--then begins relearning communication all over again. I have no doubt he will do amazingly, as he has thus far. I love you guys. You are truly an inspiration.